LOCKDOWN… WHAT LOCKDOWN??
Once we got over the initial "Lockdown" shock, we used "ZOOM" to meet for a weekly quiz. Emer (our MD), then conducted weekly Music appreciation sessions aimed at de-mystifying the "golf clubs and spider's legs" which appear on printed music!!
Once the fine weather (and HSE guidelines) permitted we rehearsed outdoors in June in various members gardens around Kill / Johnstown.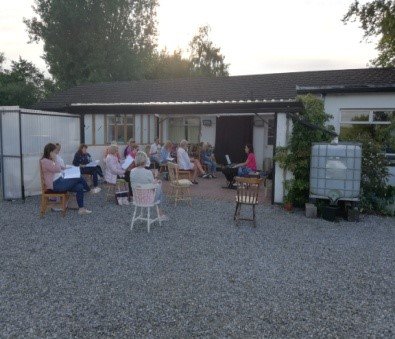 Autumn 2020 brought new challenges…. THEN, we discovered JAMULUS, a combination of hardware and software which facilitated "real time" rehearsing form the comfort of our own homes AND one of our members was even able to join in rehearsals from SIERRA LEONE!!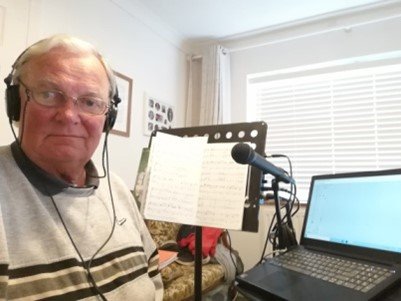 Using JAMULUS AND Zoom, we presented a Christmas concert in December and are now well under way with rehearsals for a major Christmas event in December 2021.
LOCKDOWN… WHAT LOCKDOWN??